2023: State of US Healthcare's National Network Data Exchanges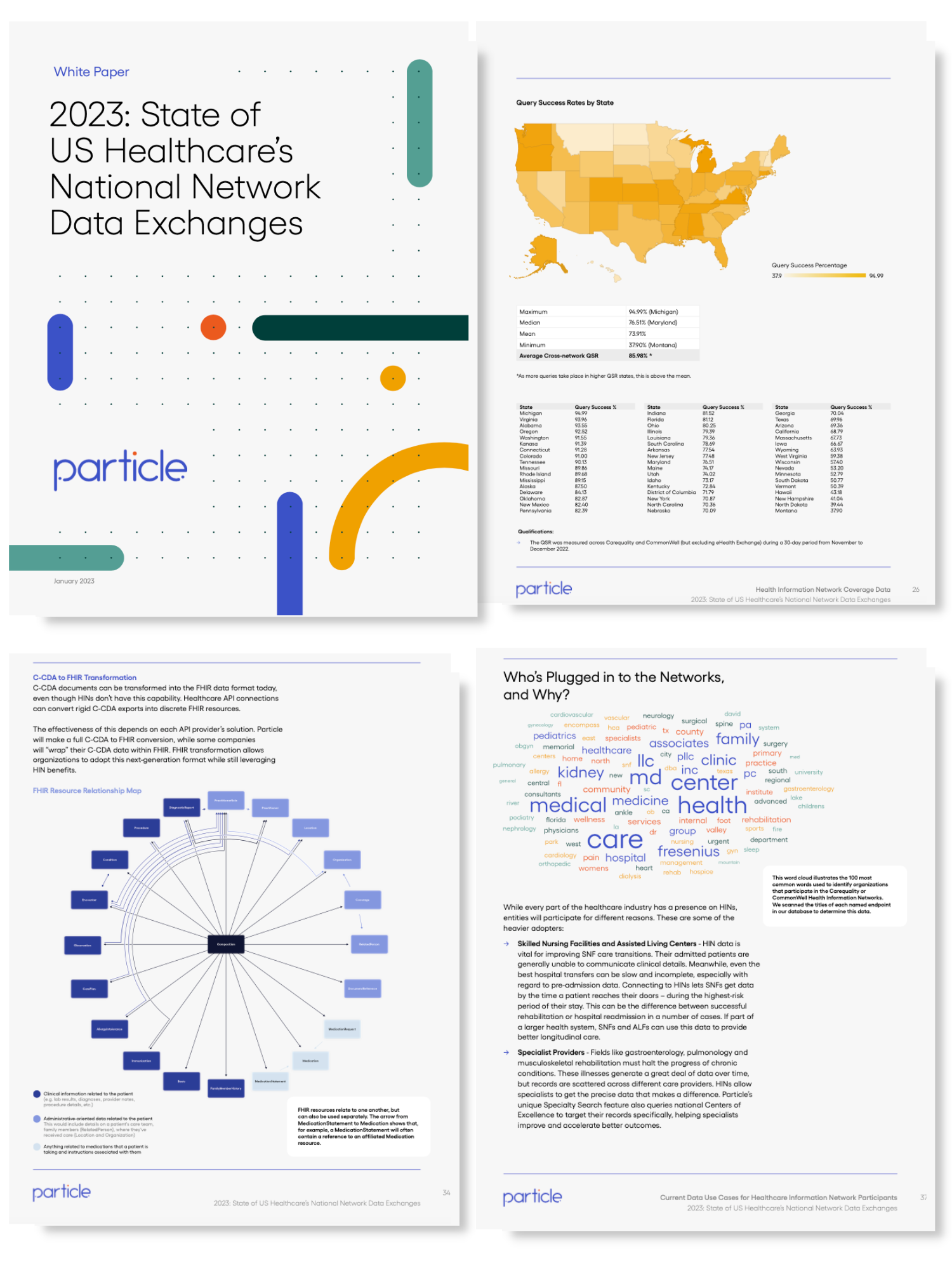 It's highly likely that your most recent medical records were indexed by a national Health Information Network (HIN).

Network participants can submit basic demographic information into an API and receive full, longitudinal medical records sourced from HINs. Records come in a parsed, standardized format, on demand, with a success rate above 90%.

In this white paper, you'll discover:
What Health Information Networks are, and how they help digital health organizations use their data.


Quantitative comparisons of the major Health Information Networks.


How networks will evolve over the next several years due to TEFCA.