Intervene fast
These real-time, proactive notifications supplement the expansive medical health record history from Particle's API with additional data to streamline patient management and target improved care outcomes.
In effect, providers that act on ADT messages can support their patients when they're needed most. ADT Alerts are pushed when they happen, unlike EHR records that are pulled upon request from a provider.
Reduce Readmissions
Value-based care providers can use ADT Alerts to inform actions that keep their patient out of the hospital. During this high-risk time, providers will immediately move to assign a care manager and schedule relevant follow-up appointments. ADT messages lead to cost-effective care with a minimum of unnecessary or preventable treatment.
Moment-to-Moment Monitoring
ADT Alerts are a unique source of intelligence into a patient's care. Providers can learn about acute events such as a COVID hospitalization or transfer to a skilled nursing facility. Specialty providers can understand impacts from chronic and comorbid conditions as they happen. The end result is a more comprehensive picture of a patient's health.
Risk Stratifcation
Care organizations can update a patient's risk level based on acute events to ensure higher touch interactions and better care outcomes. By incorporating new events accordingly, treatment providers can be sure they have the most accurate patient profile possible.
Implement ADT Alerts right into your workflow
We've made it easy for digital health companies to implement ADT Alerts in their workflow. Instead of integrating into each individual hospital system to get their ADT events, you can use Particle to aggregate over 10,000 hospital systems and care facilities within a single integration.
Submit a roster of patients to be monitored, and Particle will begin to push proactive alerts to your system right when the event occurs.
Particle is even better as your one consolidated source for event notifications and clinical data. Our ADT Alerts, combined with our existing API, allows for follow-up to retrieve additional records from an acute event all in a single integration.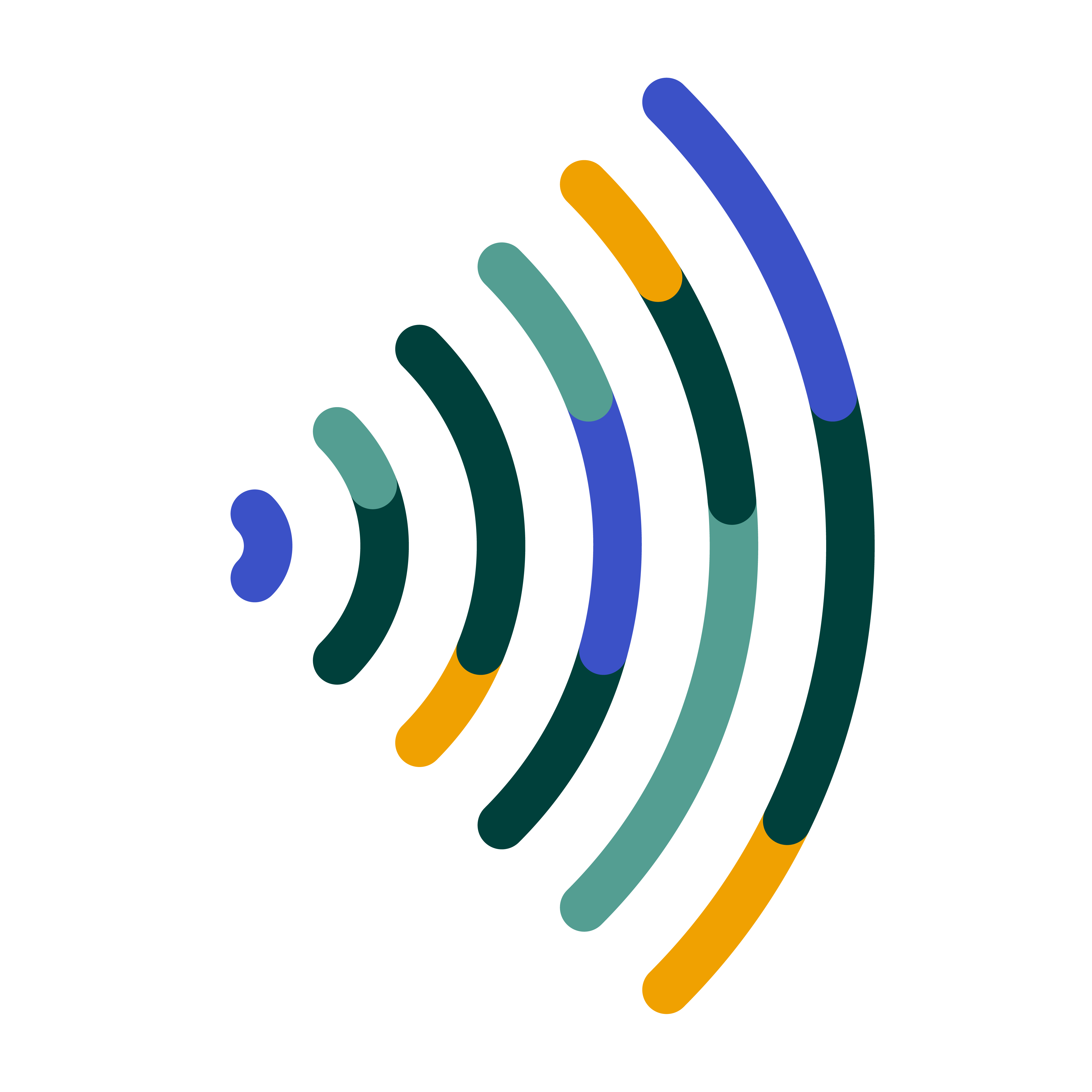 How does it work?
Choose patients in your population to be monitored, and register them to Particle's API
Enable Notifications-- select a webhook/URL within your system for Particle to send notifications for ADT events
Receive ADT events as soon as they're emitted from our hospital system partners
Act on ADT Event Details -- the ADT event will be in HL7 format that can be parsed and used to drive workflows in your system
Update Your Records -- use this event as a trigger to query Particle's API to get the detailed clinical information that occurred at the hospital or acute care facility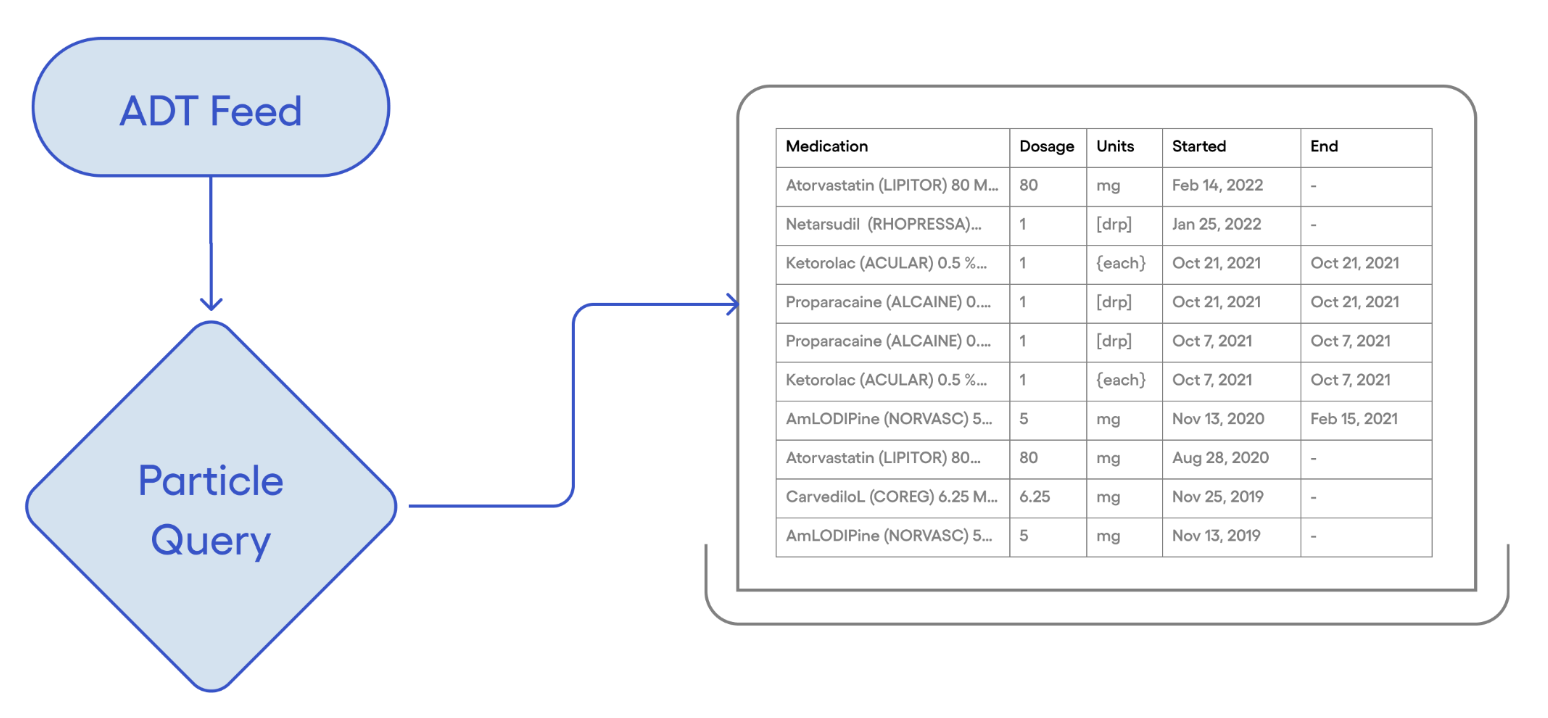 Built on a powerful API platform
300 million+ FHIR-enabled records
Patient records accessible in FHIR and C-CDA formats, straight from our API.
90%+ EMR coverage
Including Cerner, Greenway Health, Epic, athenahealth, GE Healthcare & more.
140K+ connections
Our API has connections to 140K+ health systems, practices, and clinics in the US.
~90%+ Query Success Rate
We deliver the highest QSR in the industry with 135 records found for every successful query.
Ready to chat?
Contact us to learn what integration with our ADT offering looks like!